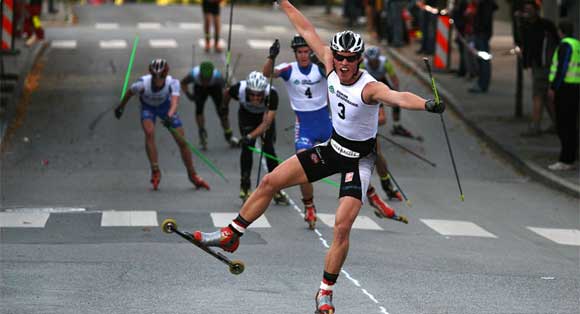 (photo credit -Norwegian ski Association)
Racers are made before the snow flies. NYSSRA Nordic clubs have put together some nice races this season, and to help you get in shape for that season there are some preseason races.
If you prefer to race a clock, come on out to the GHN-ADK Vauhti interval start roller ski race on October 29th-The races will be interval start on some rolling terrain on the Schenectady county bike path between Rotterdam and SCCC.
For mass start fans: HURT is hosting the NY Rollerski championships at Saratoga Spa State park on November 12th. 5K classic mass start followed by 10K skate mass start.
Check out your local ski club page, it is membership time for many, so please support your NYSSRA Club!
Saratoga members can sign up here:
NYSEF is signing up kids for their winter term, sign up here: